Print Work
Our print work includes the design and printing of catalogs, brochures, sell sheets, post cards, flyers, instruction manuals and more. We work closely with our clients to capture the essence of their products and services. We translate that understanding into high quality print material that can be used to promote the business by mail, trade show, or with on-site literature. We reduce design costs by utilizing our photography skills to beautifully capture product, service, aerial, and office pictures ourselves - helping you avoid high cost photographers. We excel at catalog work that illustrates the range of products and services you offer. Printed marketing and promotional pieces remain and important part of any well rounded marketing program. The Impact Business Group will help you look your best in print.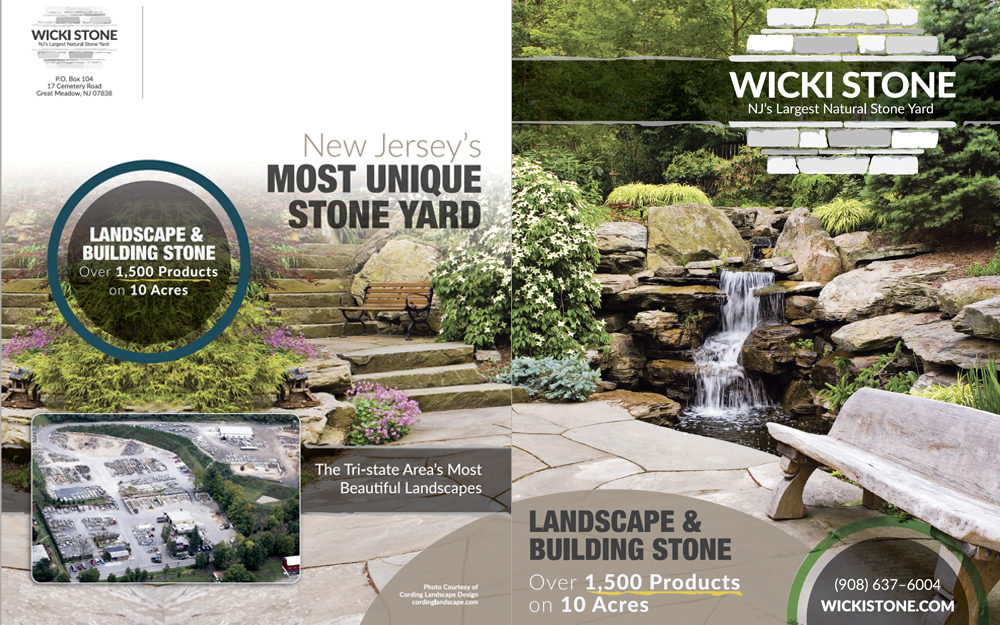 Catalogs
Our Print Work includes catalogs and brochures. This is the cover of a 44 page product catalog we did for Wicki Stone, a long time client. We took most of the nearly 200 photographs in the catalog, and coordinated the collection of the rest. We work closely with our client to develop high quality content that leaves an impression. A number of different catalog designs are widely admired within the industry for their content and design. We also coordinated the printing, and mailing of this catalog through the printing firm we routinely use for high quality finished catalogs.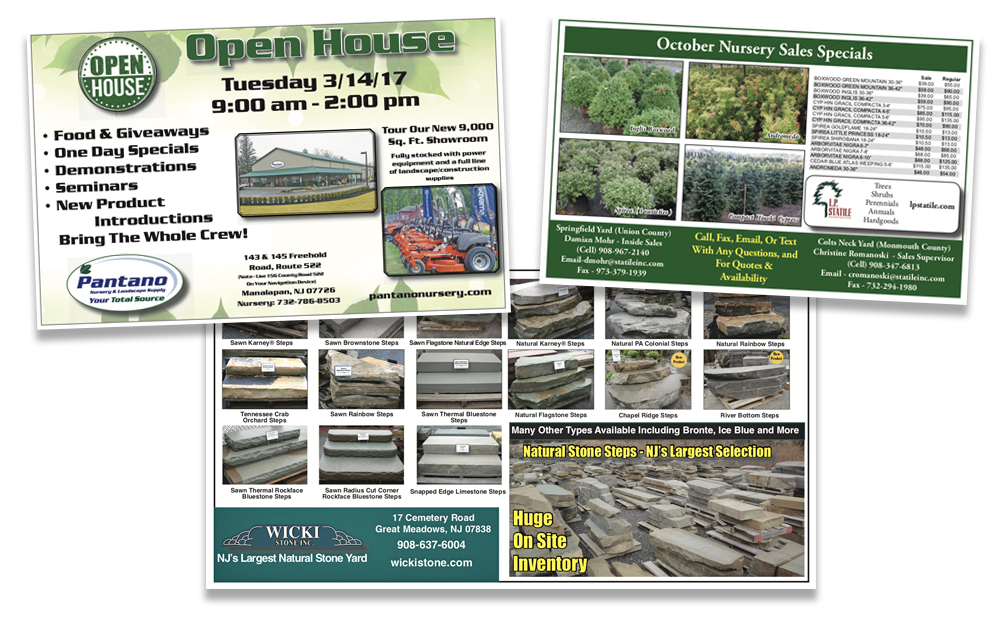 Direct Mail Post Cards
We still believe strongly in the long-term power of a well designed and consistently executed direct mail post card, flyer or mailer program. Our print work includes designing post cards, compiling a high quality list of who to send the post cards to and then coordinating the printing and mailing. A consistent, well designed and carefully targeted direct mail post card campaign targeting landscape and construction industry contacts can still be a highly effective way to attract customers and alert existing customers to important news, products, etc.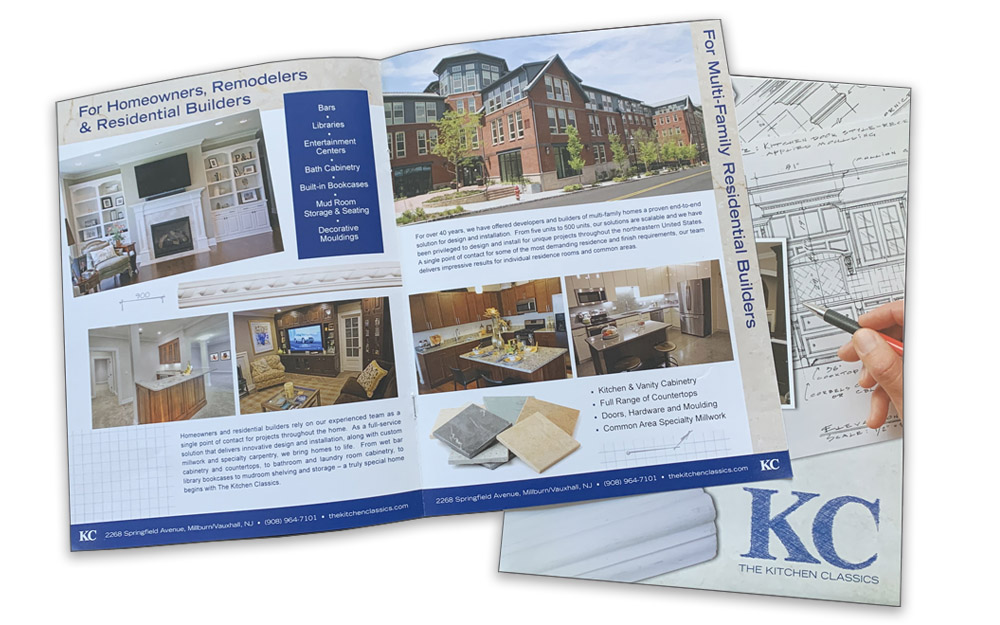 Flyers, Sell Sheets, Line Cards, Instructions
We design a full spectrum of flyers, sell sheets, line cards, sales flyers, instructions, and we coordinate the printing. Promotional literature (also called marketing collateral) remains a great way to alert and educate prospects about products or services. With our ongoing relationships with clients we can plan and execute promotional literature initiatives throughout the year. We often do a new flyer each season for clients, and new products can get a high impact treatment. This literature is dispersed in store, or by the sales force, and can alert both existing customers and prospects to new products, services, news and information.